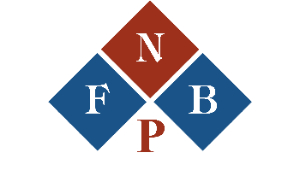 March 17, 2020
FNBP Family,
The health and well-being of the FNBP customers, employees and the communities in which we live have always been the most important factors in our decision making. Having said that, as we are focused to deal with the daily changing obstacles related to the coronavirus (COVID-19), we want to assure you that we will be here for you and all your financial needs. Your deposits will always remain accessible. While our lobbies plan to remain open, we do need to use caution and limit face to face exposure when possible to protect both you and our employees. With that in mind, we would like to encourage everyone to take advantage of our drive-thru services, internet banking, mobile banking and ATM alternatives. If you don't already have our app, it can be downloaded from the app store by searching "FNBP". You can initiate mobile deposits, transfer money, check balances/activity, send a "FNBPQuickPay" payment to anyone and pay bills, all from this app.
On another note, we would like to encourage you to use alternate sources of payments to cash when possible, such as debit/credit cards (especially tokenized cards stored in phones and watches), or our online sources of payments. The US currency and coin are extremely dirty and germ ridden even without consideration for the COVID-19. Virus. This virus is thought to survive on objects for a longer period than most viruses. Currency is a prominent source of contamination since it passes through many hands each day. If you must deal in cash, please wash your hands immediately after handling.
We are being very vigilant in our disinfection of hard surfaces at each branch and ATM and are keeping hand sanitizer available to customers and tellers who are forced to handle currency. However, no matter the precautionary measures taken, it's always best to avoid any contact all together if possible.
We truly appreciate your understanding and especially the consideration for the seniors in our community. We sincerely hope this will be short lived, but in the meantime, be safe and stay. Well, and thanks for being a part of the FNBP family!
Jeremy Brown
President, FNBP